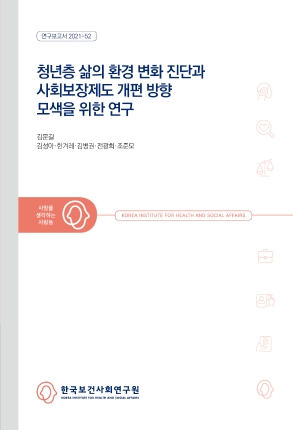 A study for diagnosing changes in the living environment of the youth and finding directions for social security reform
Author

Kim, Moon-kil

Publication Date

2021

Pages

299

Series No.

연구보고서 2021-52

Language

kor
The purpose of this study is to diagnose the environmental changes in the lives of young people and to suggest the principles and directions of youth policy in the future.
In accordance with this purpose, the actual situation of young people in Korea was reviewed with a focus on the transition to adulthood, and the status of related policies was reviewed. And demographic change, labor market change, and climate change were set as major environmental changes, and the impact of each change on youth life was diagnosed.
In addition, the direction of future youth policy is presented by synthesizing the above discussion. By examining the policy responsiveness of existing youth policies, we present the principles and directions that youth policies should adhere to, and suggest specific policy tasks that match them.