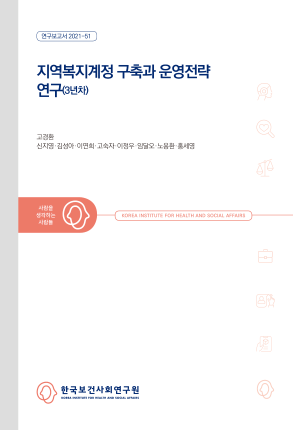 Research on welfare account establishment and operation strategy in national account(3rd Year)
Author

Gho, Gyeonghoan

Publication Date

2021

Pages

429

Series No.

연구보고서 2021-51

Language

kor
Each country is establishing the National Accounts System (SNA) to understand the current state of welfare finance that protects the people from social risks such as disease, unemployment, and aging. SNA guidelines recommend not only the size of welfare expenditure but also subcategories. That is, Total expenditure of welfare finance - Classification by welfare policy area - Current expenditure(transfer expenditure, administrative expenses) and capital expenditure .
Currently, Korea's SNA only announces the total size of welfare finance. Accordingly, in this study, welfare accounts were established by classifying welfare finance by policy area and detailed current expenditure.
As a result of the study, the total scale of welfare finance was 146.7 trillion won (2019), and by policy area, it was 63 trillion won for the elderly, 23 trillion won for families and children, and 80 billion won for social security R&D.
Next, the detailed composition ratio of individual benefits is as follows. 'Transfer expenses' was the highest with 'Unemployment benefits' at 98.4%, and 'Administrative expenses' was the highest with 'Housing benefits' at 40.5%. This is the main data that quantitatively shows the attributes of individual benefits and the characteristics of the delivery system.
After all, the welfare account can be more sophisticated in analyzing the effect of public transfer expenditure on household income, consumption, and the production effect of firms.
There are five policy contributions of this welfare account.
First, it can be used as the most sophisticated basic data to analyze welfare finance in the national account system. Second, it provides evidence for establishing mid- to long-term goals such as the basic welfare plan and deriving directions for each policy area. Third, it can be usefully used to evaluate the effect of government policies optimized for welfare finance. Fourth, it is easy to compare with foreign countries that follow the SNA account system. Finally, the public awareness of how much welfare finances are distributed within the national economy can be raised.